I wanted to be an autism tutor. When I was a new immigrant some years ago, I thought it was awesome to be teaching kids with autism.  I believed I could do it because I had clinical experience with kids. I knew how to help autistic children.
I knew it did not pay much, but being with kids again would let me use my medical skills.
I tried to apply once, somebody called and asked me if I was willing to relocate. Little did I know that the job as an autism tutor that I applied with was a few miles away from where we lived and would make it impossible for me to commute daily.
Of course, I couldn't move to another place, having arrived only a few weeks back. I just accepted that it's not meant for me.
So, I worked at a call centre just to earn something while I prepared to do exams to hopefully get a license to practice my profession in a foreign land.
Until one day, I was out of job again. Thinking of applying as an autism tutor for the second time, I did a first aid course hoping that I could be hired easily if I had this requirement.
Still, no luck!
With perseverance in looking for a healthcare-related job, I landed employment in Clinical Research.
This is where I met Rachel. We now work in the same department.
I know she recently graduated from a Psychology course and I learned that she used to work as an autism tutor.
One day, I introduced her to my website and while reading one of the posts, she exclaimed, " This is also what I did! "I got excited and encouraged her to share her experiences tutoring children with autism and she gladly accepted my request.
Here goes Rachel's story.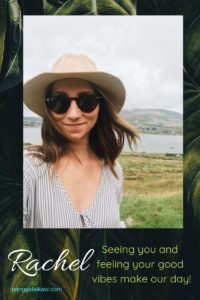 How many years did you work as an autism tutor?



" I worked as an Autism tutor for a year and a bit, approximately from May 2017 to August 2018. This is when I switched to my new job as a Research Coordinator."
What motivated or inspired you to become an autism tutor?
"While I was completing my undergraduate degree in honors psychology, I had an opportunity to volunteer with a school division, tutoring a young man who was diagnosed with autism spectrum disorder and Tourette syndrome.
Through this experience I found a passion for working with individuals with disability. Following this, I started doing respite for an adult with autism spectrum disorder and cerebral palsy, and decided I wanted to focus my undergraduate research in this area.
I met with a professor whose PhD is in the area of Applied Behavioral Analysis and we settled on thesis research looking at the results of a short-run early intervention program on skill acquisition in children diagnosed with autism.
The organization that I completed my research out of ended up being where I got my job as an autism tutor after I finished my degree. "

Can you describe your job? How old were the kids with autism whom you cared for?
" My job involved one-on-one program delivery for children diagnosed with autism spectrum disorder.
I worked with both families and children teaching a variety of individualized skill sets and goals in all facets of the child's life. It heavily involved creatively finding new and interesting ways to deliver the needed programming within a variety of settings (e.g., daycare, pre-school and homes).
This also involved organizing and recording both data and notes on the progress of the child.
I had three clients during my time as an autism tutor; the age range was 3-5 years old.
I worked under both a senior tutor and an autism consultant; every child had a team of one or two tutors, one senior tutor and one consultant.
The consultant was responsible for providing and creating the programs for the children and the senior tutor was responsible for professional development of the tutor and assisting in program delivery where needed."
Can you explain more on what you did as an autism tutor? What was your typical day like?
" Typically, I would have two clients over a year. I would spend one full day with one client, then the next day with the other client.
I shared my clients with another tutor so we would alternate days.
I would arrive at the client's home early in the morning and look over the previous tutor's notes from the day before. From there I would set up all my stimuli for the programs and skills I would be working on that day. An example of this would be setting up sorting stimuli for a program that requires the child to sort different colors of objects into piles.
The programs were all based on Applied Behavioural Analysis (ABA) principles and theory which focuses on positive reinforcement strategies. ABA focuses on the principles of learning in order to alter behaviours and improve skills.
Throughout the day I would run the programs provided by the autism consultant in between breaks of play and fun!

It was very important to keep things fun for the child and make the programs not feel like work, but like play as much as possible.
The child was able to work for play activities (e.g., playing in the backyard on the bike) or edibles (e.g., skittles).
We would take a lunch break as you would if you were in school and then at the end of the day I would write notes in our communication book for the tutor who was coming in the next day.
Sometimes my days involved attending preschool or daycare with the child and helping them work on their social skills. While I was in the home, the parents were there so we were able to collaboratively work as a team with the parents, senior tutor and autism consultant. "
 
Did you have any struggles or challenges in your job?
" Overall, my experience as an autism tutor was extremely rewarding.
However, working one-on-one with a child who struggled behaviourally could be very exhausting and I experienced some days where I felt extremely burnt out.
A significant challenge would be the independent and isolated aspect of the job. If the child had a particularly hard day, it was only me who was in the home and I had to be the one to figure out how to handle it and make the day more positive for the child.
Mostly, I enjoyed every day I spent with my clients and they had a very positive influence in my life and taught me so much."
How did you handle a very difficult child?
" Every child diagnosed with autism spectrum disorder is so different.
Difficult or challenging behaviours manifest in a variety of ways. For the most part, if a child had any difficult behaviours the consultant would have a behaviour plan in place which had consistent steps on how to handle this behaviour.
Having a team consisting of the parents, senior tutor and consultant made for a very supportive environment and we would figure out how to handle challenging behaviour together in the most positive way for the child. " 
This post contains affiliate links. Please read the full affiliate disclosure here.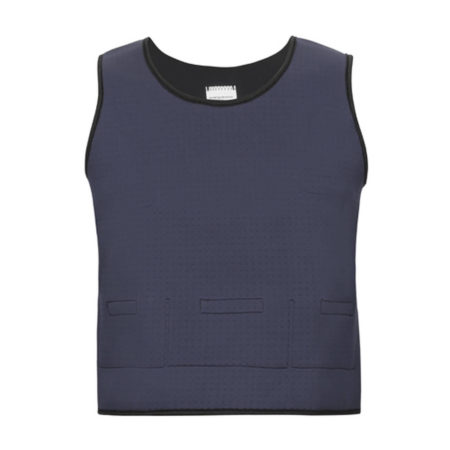 .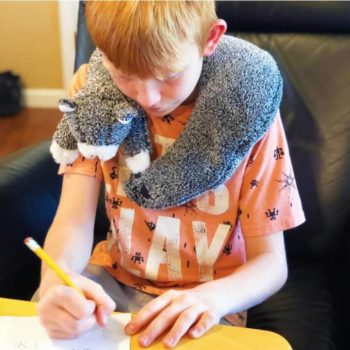 How did you involve the parents in teaching their kids? 
" I believe I discussed this question a little bit above. However, yes the parents were heavily involved in teaching the kids. In fact, they had their own programs that were sometimes similar, or different, to the programs the tutors were running.
Parents worked privately with the senior tutor and consultant in order to learn how to deliver programs and were expected to work on these in their spare time with the child.
As well, the parents were able to speak with me before sessions, as well as after, with any concerns or questions they had about the progress of their child.
It was a very collaborative environment. In this type of early intervention it is so important that parents and tutors are all on the same page and keeping consistent expectations for the child.
If everyone is consistent with programs and expectations, the child will learn so much more! " 
How did you feel at the end of a workday? 
" I usually felt pretty tired at the end of the day, but at the same time I left work feeling fulfilled and happy.
My clients made me laugh and smile every day!
Some days were harder than others but these just meant I had to
change what I was doing as a tutor in order to help the child have a
more positive day next time! "
What made you happy or fulfilled on a certain day?
" So much! 
The most fulfilling thing was when you were working with a child on a certain skill for a long time and then it finally clicks and they learn that skill!
An example would be one of my clients struggled with verbal skills, in particular greeting others when getting to school. We worked on saying "Hello" and making eye contact for months and then one day when I walked in to the house they looked up at me and said "Hello, Rachel!".
This was so rewarding because they had struggled with this skill for so long, and the child was so excited when they finally mastered it. "
What is your best advice on those who plan to pursue a career as an autism tutor?
" My advice would be to make sure you are okay with independent work.
One-on-one program delivery with a child, who is not always verbally able to communicate with you can be very isolating.

But if you are passionate about a career in helping people then it is an amazing and rewarding job. "

Click the image to buy a book of your choice.
How did you de-stress after a difficult day?
" After a particularly stressful day, I would try my best to go home and not think about it.
What helped would be taking time for self-care, whether that is having a bath, going to a yoga class, or spending time with friends and family.

When you are doing a job that involves being very attentive to others' needs it is important that you are able to disconnect and take time to focus on your own needs as well!

Balance is everything. "



How have you made a difference in the life of an autistic child?
"

Within this job, there were many moments where I took time to reflect on the positive impact I was having on my client's lives.
Typically, a child goes through a year of the program and then begins Kindergarten.
Probably the most rewarding moment is before kindergarten when as a team, we reflect on the child's gained skills and how much they have learnt.
Doing this helps you realize all the things you taught the child and how much of an influence you had on preparing them to have success in Kindergarten and their later school years! "
What is the best lesson that you learned from a child with autism?
" This is a hard question because I have learnt so many!

My clients taught me just as much as I taught them.

The things I felt or thought before I started working as an autism tutor were only strengthened from this job.
If anything, I learnt the importance of appreciating every person's individual differences and how everyone is special in their own way.

We have to accept people for who they are and celebrate these differences!



Like I mentioned above, every child with autism is so different, and this is what makes them special.
We have to focus on the balance between helping people live their lives to the fullest, and also not forcing them to conform to society's expectations, we have to remember to celebrate what makes them special and unique! "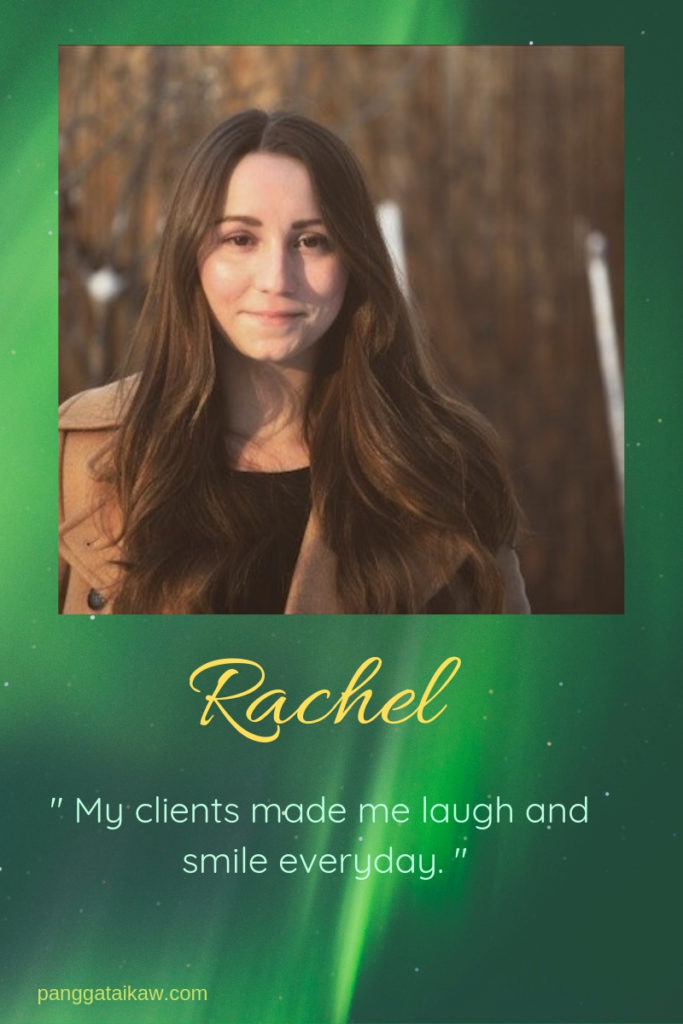 It is so rewarding being an Autism tutor
Rachel, from your stories, I know that doing this job made you a better person. More open to everyone's differences and more patient with people's shortcomings and inadequacies.
I may have been unlucky to do this job and not experience the feeling of fulfillment after a day's physically tiring job, but the encounters that you shared, made me realize that being an autism tutor is one of those professions where money may not be great, but the rewards to yourself is so great having contributed to a special child's well-being and preparing him to become the best version of himself.
Given the chance, I would still want to experience working as an autism tutor.
Originally published: January 11, 2019.           Updated: May 17, 2020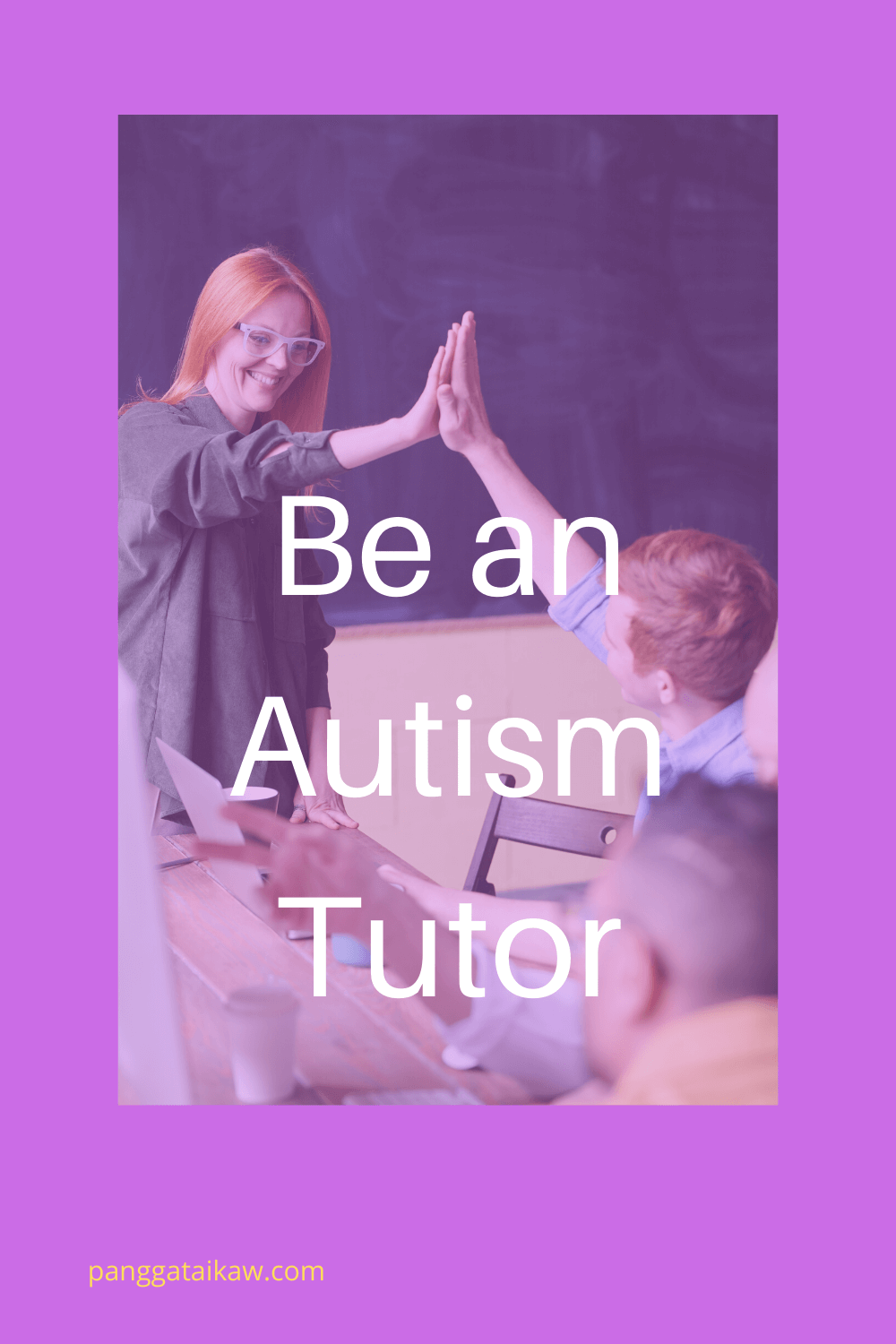 If you are a parent of a child with autism spectrum disorder and he is taken cared of by an autism tutor, please share with us how your child is being helped and how he is developing and trying to evolve to be the best that he can be.