Inside: Get the complete back-to-school checklist for moms ( and dads ) for your children with special needs.
Walking home from school with my son who was then in grade three, we had this conversation.
Me: How's your school, son?
Him: Yeah, I showed my best friend my school bag with 3 pockets!
He was always excited to show off his bag to his classmates on the first day of school. Even if his dad bought it from the thrift store, he was always happy to show off.
I'm sure, we parents are now eyeing at-sale school items in the department stores. I prepared this back-to-school checklist for moms ( and dads ), so it's easier for you to check off what still needs to be bought or prepared.
School opening is barely a month away and we need to be ready. Maybe some of you have bought the school stuff, but in case you have forgotten some items, I hope my list will help you figure out what is missing.
In the meantime, while summer is still around, let us just enjoy the sunshine and fresh air. Do some camping, day trips, go to the park, bike around the neighborhood, tend your garden, and all other activities for the summer. 
Related post: How to Prepare for Camping with a Special Child
You also need to let your special kids and all your kids do some homework every day, so they don't forget their school stuff and they will be ready for the opening. Like letting them do reading and some math problems every day. 
Will it be the first time for your special kid to go to school? He should be excited to meet new friends and his teacher every day. For those who will be continuing with school, I'm sure they are eager to see old classmates and friends. 
Here goes the list…. grab a pen and paper so you can jot down the most important ones or the things that you still need to buy.
This post contains affiliate links. Read the full affiliate disclosure here.
Click here to buy the school essentials for your special child
1. Adaptive stroller
If your child is still non-ambulatory or is walking but gets tired easily, this is really essential.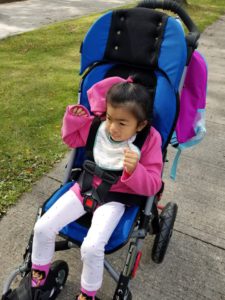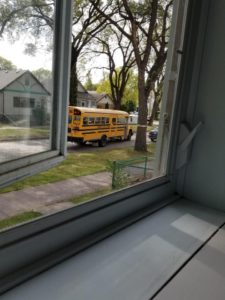 These strollers are usually what they sit on in the classroom as well, so choose properly with the help of his therapist or rehabilitation doctor.
Click here for some choices of adaptive strollers
2. School bag
This is very important as well. 
You have to consider a few things though. If your child has attended school the previous year, you might not need to buy a new one if his bag is still useful.
 I know kids always want something new, but if you feel his old one still looks okay, a little talk with your kid might be all you need to let him know that he doesn't need a new one.
Anyway, if you're ready to purchase a new one, keep some things in mind before buying. How big does your child need for his bag? Big enough to put his sweater or jacket in winter?
 Will his lunch bag plus some school essentials like his planner and pencil case fit in comfortably?
How heavy will it be with all the essentials in there? Think of his back for all the time that he will be carrying his bag. Is it a long walk from his classroom to the parking lot or to the bus stop?
Does he need just a back pack or a school bag with wheels?
Please see some choices below. Click the image to see the price.
Click here for more choices of backpacks
3. Lunch bag/kit
The size will depend on how many hours is your special child staying in school or the time of his class. 
If he is in school for just 2 hours, more or less, then he needs to bring in snacks only but if his school time is done just about lunchtime maybe you need to pack lunch for him.
Consider packing a crunchy snack because chewing is great for reducing stress and is a good concentration tool.
Of course, during recess, your special child needs to eat something to reward him for a good day or to sustain his interest to learn his lessons.
  Look at these awesome lunch bags that your kid might love.  Click the image to see the price.

4. Water bottle
A 2-glass water bottle is also an essential part of his bag. He needs to be hydrated at all times so he will not be sluggish and will continue to be receptive to the day's lessons.

 

After a hectic or active day, your special child needs to drink his juice or plain water ( the healthier option ), so be sure to fill his water bottle to the brim!

Make sure to buy a BPA and PVC-free water bottle that has leak proof lid with a cap.
Here are some awesome water bottles, click the image to see the price
5. Pencil case
Choose something that is spacious enough to fit in his pencils, markers, and sharpeners.
Your special child will love opening and using a pencil case with designs that he loves like animal prints or his favorite cartoon character.
Having a pencil case will teach your special child to organize his stuff and put them back properly where they belong. This develops his responsibility. 
  Here are some choices. Click the image to see the price.
6. Pencils, markers, and crayons
Buy as many as you can.

Your special child may just be starting to scribble or just beginning to learn how to hold a pencil, but the more choices he has, the more chances of getting him excited to do his part in learning how to write.

If possible, buy the big grip pencils and crayons or markers.
 Here are some choices. Click on the image to see the price.
You can also buy some additives that will be useful for your special child such as these  pencil grips for perfect grip for him to be inspired to write or scribble as much as he can.

These are useful even if the pencil is small.
Click the image to see the price ( pencil grips and erasers )
Your child's teacher or school might have these items provided, but it is still best to buy so your child will have something to use at home for his homework or just for practice.  
7. Notebooks
Buy those with beautiful covers that your child with special needs would love to open time and again. Designs that would let him smile and giggle and get him inspired to write down because his favorite animal or cartoon character is in the cover.
Those with lines are the most essential ones so your child will learn how to write with proper alignment. If possible choose notebooks with three lines, so he will be guided how to write big and small letters properly.
These colorful notebooks will delight your special kids.
  Click the image to see the price

8. School shoes ( and socks )
Find shoes that are most comfortable on his feet. You would not want your kid to be coming home limping with sore ankles because his shoes is too tight that he develops a blister after a day's wear.
They should  just be the right size so your child can run or walk without difficulty while playing in the playground or doing tag with his friends and classmates.
Socks that will allow his feet to breathe  properly even in winter are a must. Buy socks that he can wear depending  on  the weather outside.
   Click the image to see the price for some choices of  girls' and boys' sneakers/ shoes.

9. Sweaters/ Pull overs
Always let your child wear a sweater or a pullover on top of his shirt because it will usually be cold outside once school starts or put it in his bag if it is warm, so he can wear it if the weather changes.

This is really important if your special one still cannot express his feelings.

Again, sweaters with awesome designs will become a favorite of your kid. Also, match the color of his sneakers with his sweater. 
Click the image to see the price of the awesome sweater  your special one will love to wear on the first day of school.
10. Clothes and accessories
If there is no uniform in the school that your child goes to, you may need to buy a few set of clothes especially those that he can wear and show off on the first day or week of school. 

He will always be proud showing off to his teacher and classmates a blouse or shirt with his all-time favorite cartoon character  or a shirt which is his favorite color.
Click the image to see the price.
Click here for more choices for your boy with special needs
Your little girl's hair will be pretty either tied or with an awesome bow.
Click the image to see the price.
   

A cute beanie hat ( and mitts ) for your little boy or girl that can match his or her backpack and shirt will be useful to keep his or her head safe from some cold or draft at the start of fall.
Click the image to see the price.
                 
11. Calming toy or pillow
Let him bring to school his favorite toy or pillow for calming effect especially if it is his first time to attend school. This will really be helpful to allay his fears and anxiety. 
You can allow him to bring it to school on the first day or week or the whole school year whichever he prefers. 
Your special child will be more focused with his school work if he has these handy.
If you are planning to buy, read some suggestions here.
Click the image to see the price of the calming pillows
Is your special child ready for school?
There you go, my dear parents, have you looked into the list of school essentials that your little one needs for his first day of school? Did we forget anything? 
Anyway, most of the time, kids want to show off to their classmates or teachers their new backpacks, new clothes, new pencil case, etc, so I suggest buying him something new, even though some are recycled from last year or the previous years or maybe hand me downs from older siblings or cousins.
 I remember when my son was in elementary, even though we just buy his schoolbag from the thrift store, he was so excited to show off his "new" backpack to his friends and he was proud to show off how many pockets it contains, the awesome design, etc. 
I guess even our special kids would love to show off their stuff to their teachers and classmates, so as parents, let us try to be aware that this is something that our kids get excited about in school.
We don't want him to hate his school bag or lunch bag that would ruin his enthusiasm to go to school every day.
There's this excitement or some fear on the first day of school that " something new, "  especially if it's his favorite toy, marker,  shoes,  top, or bag, and if his classmate or friend also likes it, it will be a big factor for your special child to have a reason each day to get excited to come back to school every day.
Let the start of school be something that your special one will look forward to with an AWESOME school essential.
Click here to order your school essentials.
Look at this back-to-school checklist again so you won't forget anything.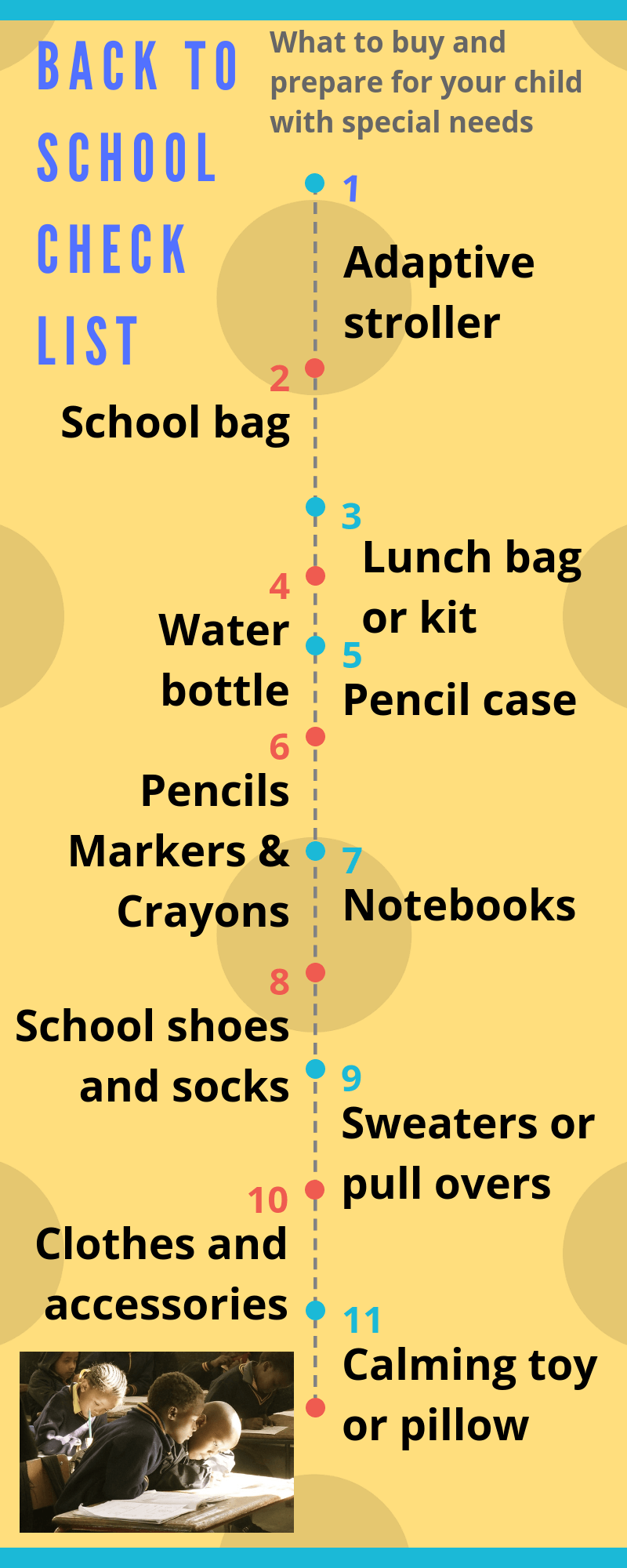 Happy shopping!
Originally published: August 27, 2019                                   Updated: August 12, 2023
What is your special child's favorite cartoon character that he wants for his backpack?  Have you bought or prepared all the essentials for his school this year?
As parents, are you excited that your special one is up to another school year of learning and discovering new things?
Did you know that I created this website with the help of Wealthy Affiliate? Look for yourself how awesome this platform is.
Click the image below!