Pangga ta Ikaw aims at sharing information to everyone that our special needs kids need our unconditional love and support.
Please feel free to connect with us:
If you have questions or comments that need to be addressed, shoot me an email.

We welcome experiences or stories from special needs families, and if you are one of them, please email me.

To guide our special needs families, information from Special Education ( SPED ) teachers, tutors, therapists and assistants are so vital that we encourage you to share with our readers.

Join our

Facebook community and our Pinterest group for more information.
Subscribe to our YouTube channel.

Post your comments at the end of our articles.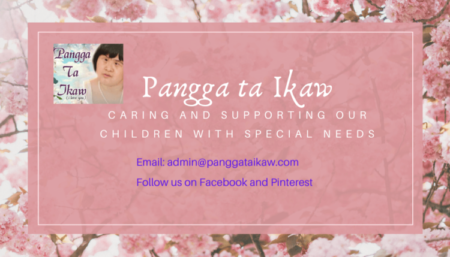 Thank you for your support.
Marita