Parents are so excited of their kid's milestones. Especially if he is the first child or the first ever grandchild. The family would even  excitedly record the first steps, the first words and even the first time that he goes to school. At certain times however, parents notice something different or something not going the way it should be or some kids even stop talking. At the back of your mind, you maybe asking this question, " Is my child autistic? " Read along to learn how to tell if your child has autism.
You as a parent, being with your kid most of the time, is the best person to notice the earliest warning signs of autism. You see your child on a daily basis and you know your child better than anyone else and observe behaviors and peculiarities that a Pediatrician, in a short visit, might not observe at all.

Let's go into details here.
What are the earliest signs of autism?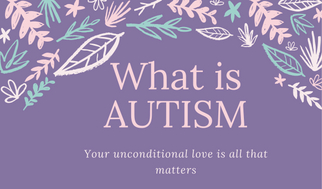 As early as 6 to 12 months, studies demonstrate that behavioral signs are starting to be noticed for autistic kids.
If your baby doesn't do these tasks, don't hesitate to ask his Pediatrician if something is wrong or better still see a Developmental Pediatrician for evaluation.
Make eye contact or look at you when you carry him or smile back at you when you smile at him

Reacts to his name, or to the cooing of somebody familiar

Follow objects with his eyes or seem interested with things around

him

Wave goodbye, or use other gestures to communicate.

Make noises to get your attention

Initiate or respond to cuddling or reach out to be picked up

Follow your gestures and facial expressions

Play with other people or show interest and enjoyment

Show concern if you hurt yourself or experience

discomfort
When is the best time to see a doctor to confirm your doubts?
If you spot these developmental red flags in your baby, go see your child's Pediatrician for evaluation as soon as possible.
At 6 months: No big smiles or expression of being happy
At 9 months: No imitating of sounds, smiles, or other facial expressions
At 12 months: No response to name and no babbling or "baby talk"; no imitating of gestures, such as pointing or waving bye-bye
At 16 months: No spoken words
At  24 months: No meaningful two-word phrases that are spoken on his own
The importance of early intervention
Your baby may not be diagnosed that early but at least his doctor can follow up his progress on a regular basis.
Usually, a definitive diagnosis is made only sometime on the 18th to the 24th month. This is because some kids may catch up on the 24th month with their delays.
Also, a small number of children appear to develop normally in the first 12 months, and then start to show autism symptoms between 18 and 24 months of age by going through a period of regression.
They may have started to learn a few words then stop talking suddenly.
Some parents even blame the vaccines given to their kids.
Studies have shown that early intensive treatment started at 18 months, if they are diagnosed at that age, may help to rewire the brain and reverse the symptoms.
There are variations though, like high-functioning children with autism aren't diagnosed until they start school and noted not to interact well with classmates and teachers, thus are struggling socially.
The Special Education ( SPED ) program as an early intervention
Let me share with you some kids who attended the Special education program at the Romblon East Central School where Pangga ta Ikaw is presently building a mini-therapy area.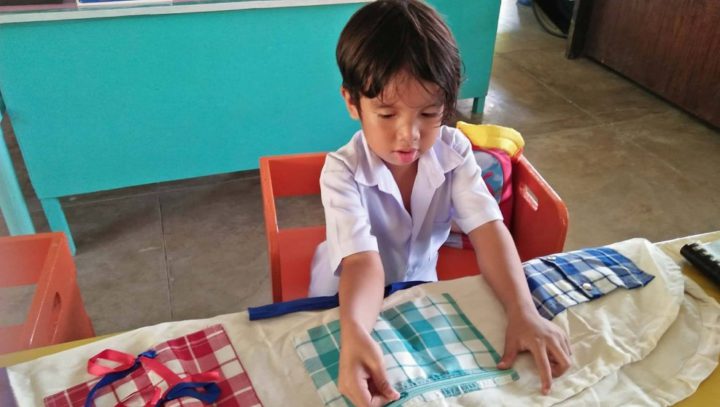 FM was enrolled at SPED when he was six, and initially had poor language skills with words that were hard to understand, was hyperactive, with very short attention span and no eye contact. Social skills were also very poor, he seemed to be afraid of other kids, did not want to mingle with them and would not enter the classroom unless the teacher was there.
Teacher Bing, his very dedicated mentor, started to develop his speech, so he gradually learned how to speak clearly. Behaviour modification was done as well so he slowly learned how to socialize with other kids.
At 9, FM has done regular Kindergarten after 2 years in SPED and now able to read and add in the grade one level, so now enrolled in Grade one for this school year. 
JR had meningitis when he was younger and then developed autism signs and intellectual disability. He was initially enrolled to Kindergarten for one year but eventually moved to SPED and stayed there for 3 years. Now at 10, he was finally mainstreamed to Kindergarten.
JV, now 8, was initially enrolled to regular Kindergarten for only 2 weeks but pulled out because he was non-verbal and they thought he was deaf. He was brought for assessment and was diagnosed with autism. After a year in SPED, he was mainstreamed to Kindergarten, and now able to read, write simple sentences and add in the Grade one level.  His social skills are now much improved, as well.
These 3 kids above are still monitored and taught by teacher Bing for an hour everyday after their regular Kindergarten class.
On the other hand, Heleina is a 16 year old girl with severe autism who has been in the SPED program for 7 years, so started only at 9 years old,  but could not be mainstreamed to regular school and at present just in the  grade one curriculum. She still has very poor social and comprehension skills.
This only shows that  early intervention is really important  for our autistic kids to develop well.
Related posts: How to Help Autistic Children ( Become an Autism Tutor )
Behavior Therapy for Autism- From a Registered Therapist to your home
As a parent with an autistic child, what can you do to help your special kid?
This post contains affiliate links. Please read the full affiliate disclosure here.
Educate yourself
Click the images of the books to see the price.
Read a lot  and learn about autism for you to make informed decisions with regards to treatment options for your child. Always ask questions and participate in all treatment decisions.
Know your child well
Learn what triggers your kid's challenging or disruptive behaviors and what makes him calm and settled. What makes him stressed out or frightened? If you discover what upsets your child, you'll be good at solving conflicts , thus preventing struggles and difficulties for him.
Love your child unconditionally and accept him no matter what
Never compare your autistic child with a normal kid, accept him for what he is, otherwise you will always be frustrated with his development. Be happy with his accomplishments, celebrate small successes, and stop worrying about his delays.
Related post: Down Syndrome with Autism ( My Son has both and He is a Gift from God ! ) 
Be positive
Know that the future of your autistic child depends a lot on your support with his therapy. There is always help out there for him to grow and develop his abilities.
Remember your autistic child is not a burden even though taking care of him might be a big challenge with lots of struggles.
He will always give joy to your family especially watching him grow and develop himself.
His innocence is a gift, his dependence on you will always give you a feeling of being his protector.
Celebrate his developments,  don't focus on his delays.
Join the World Autism Awareness Day
Celebrated every April 2nd , this is a special day declared by The United Nations General Assembly  that acknowledges the need to focus on the enhancement on the quality of life of those with autism so they can become productive members of society and lead full lives.
Related posts: How to Spread the Word of Love.. Ten Songs to Celebrate World Autism Awareness Day
Big Sister, Little Brother ( He has Down Syndrome and Autism )
Your child and your family is one with the other families and the whole world in rejoicing during this special day.  Encourage your whole family to join and have fun!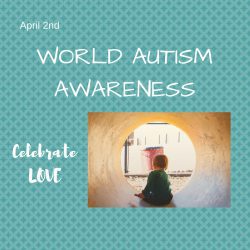 Originally published:  April 23, 2018                                                        Updated: July 1, 2020
Do you have a child with autism or know somebody with autism spectrum disorder?  Please share your story with us. We would like to hear from you. Post your comments below.
Interested in starting an online business? Blogging about your hobby or passion is a great start. Wealthy Affiliate University can help you!
Join Wealthy Affiliate for free.