I luckily met another friend at Wealthy Affiliate who happily shares her experiences taking care of autistic and other special kids. She loves kids, that's for sure. She does behavior therapy for autism and other special kids.
Taylor often receives compliments in her job and some even considers her an angel for doing her tasks really well and with passion.
Let's meet  this dedicated therapist and recognize her care and support for our special kids.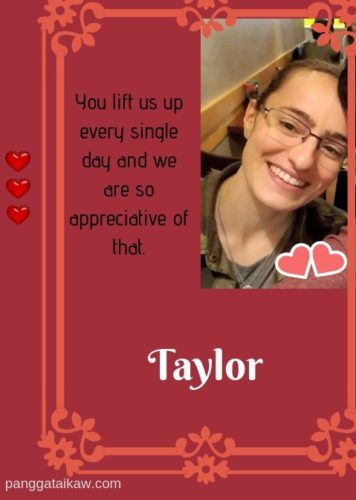 As a Registered Behavioral Therapist
( RBT ), please describe what you do.
"I have been an RBT for just over 3 years now. I work with children from as young as 3 to as old as 21, but the typical ages I see are between 3 and 15.
Most kids have an autism diagnosis, but some have Down syndrome or other types of intellectual disabilities. Almost all of these kids except the very young ones, attend special schools in the morning, or home-schooled, so I see them in the afternoon.
On a typical day, I start my session out by hanging out with my client to give them a bit of transition time. Then, I assist with things like daily living skills (e.g., getting dressed, brushing teeth, doing homework), skill acquisition (learning numbers, letters, colors, etc).

Each client has what we call a behavioral service plan that tells me the types of things I do with them.
Each child has goals that they are working towards, so I help them achieve those goals and take data on their progress."
What motivated you to become an RBT?
"My inspiration to work with special needs kids came when I was a senior in college.
I was taking a class called Culture and Child Development and we did a unit on autism. I was immediately fascinated and drawn to the subject."
What is your typical day like?
" On a typical day, I have anywhere from one to three sessions for 2 hours usually.
As a direct care provider working in homes, I have a small caseload. What I do during each session depends on the age and skill level of the child.
For my younger clients, I do a lot of playing to work on cooperation, turn-taking, and waiting. I also work on skill acquisition, compliance with demands, and behavior reduction.
What that all means is, I work on having the child do what is asked of them without acting out.

Often, what I ask of them is something they are not sure how to do, so I will teach them how to do what is asked while working on reducing the amount of refusal they put up.
For older, higher functioning children, I work on functional life skills because they have acquired their basic skills. So, I teach them how to do some basic chores and things that their parents need them to do."
Do you have any struggles or big challenges on being an RBT?
" When you work with the special needs population, you often see challenging behaviors like aggression or high intensity tantrums, and even meltdowns.
This requires me to be quick on my toes, in order to block any attempted aggression, while trying to redirect the child to something more functional.
For meltdowns, in which the child has no control, being a sensory over stimulation, it is important to pinpoint what is causing it and eliminate it. If you cannot figure it out, or it cannot be eliminated, it is important to bring the child to a quiet place with less stimulation to help them calm down.
I have never given up on a child but I have had to leave cases because of time conflicts and things like that, but we work really hard to deal with even the most extreme behaviors. They're often the ones who need us the most, so we never turn away a child for having a behavior that's too much. "
This post contains affiliate links. Please read full Affiliate Disclosure here.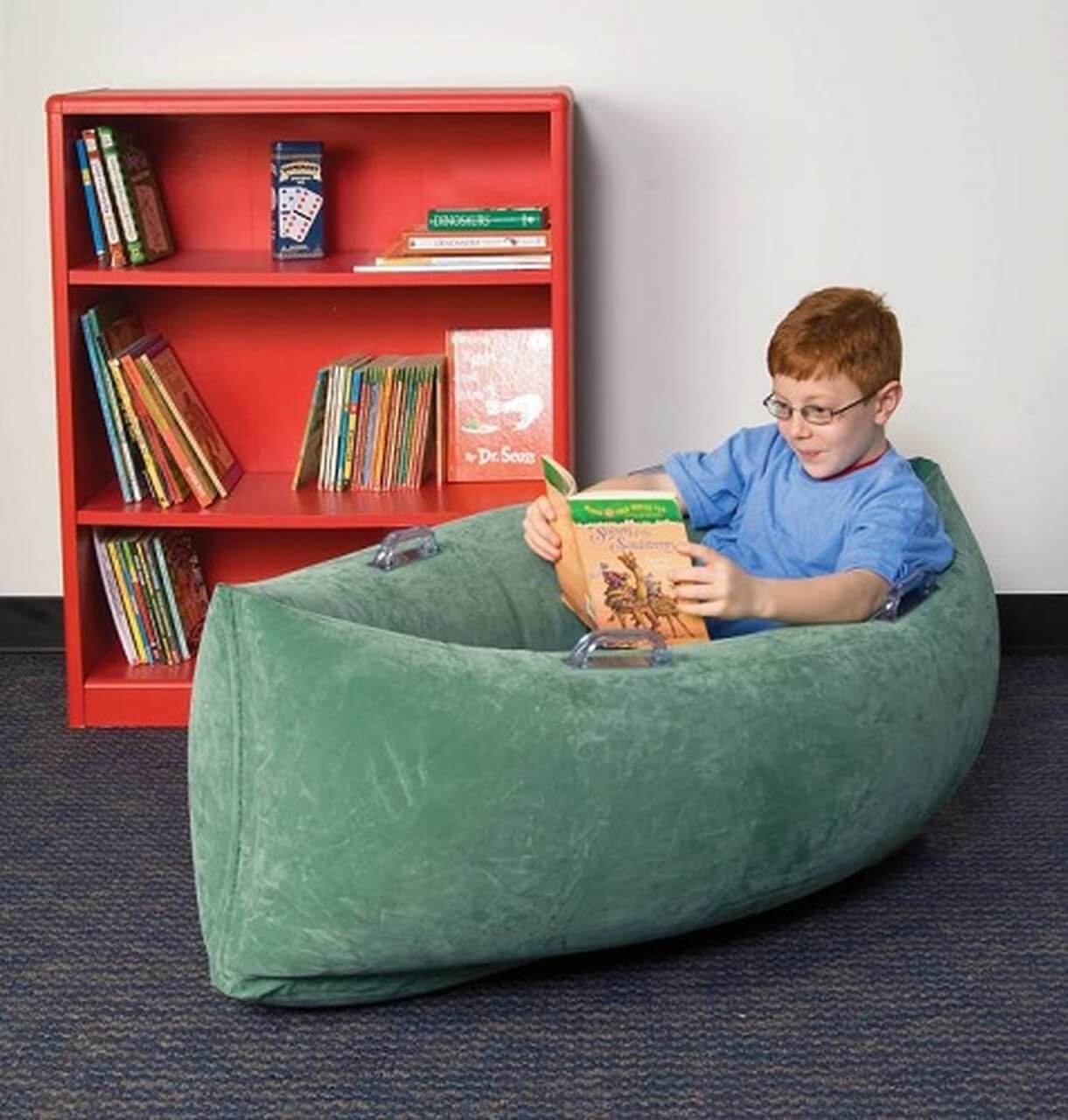 How do
you handle a very difficult child?
" Each child is different, so you need to figure out what works with them.
Some kids have a really hard time complying with demands, so I will only give very small, very quick demands. For example, I will stop a child from playing to have them tell me what 2 letters are and then they can return to playing.
This builds up a tolerance for demands without overwhelming them.
I also use a lot of timers to signal transitions.

Transitions are incredibly difficult for children in general, but more so for special needs children. So, when I need them to come tell me what those 2 letters are, I set a timer and tell them how long they have until they need to do their work. I give them a warning for each minute left.
Using a visual schedule is often very helpful. It takes away the air of mystery about what comes next. By using timers and visuals, the child knows what is coming and when they can expect it. "
How do you involve the parents in caring for their kids?
" With in-home work, the parents are very much involved.
A huge part of what I do is called parent training. I am there to help the parent build skills just as much as I am there to help the child.
My job is to make life easier for everyone, so I teach the parents how to do what I do so that it can be continued even when I'm not there.
Consistency is key. If the behavioral interventions that I work on are used by the parents as well, the child is much more likely to pick them up quickly and maintain them over time."
How do you feel at the end of a work day?
" That depends entirely on how my sessions for the day went.
Some days,  I feel on top of the world because one of my clients finally was able to do something we've been working on for days or weeks.
Other days I get in my car and cry because a session was so difficult.
There are those days that, no matter what you do, the child is having a tantrum, throwing things at you, trying to hit you, and refuses to do anything you say, even if it's something fun.
Those are the hard days, but the days that I get to see the progress and see that what I'm doing is working and is helping far outweigh the bad days, so I'm always ready to do it again the next day. "
What makes you happy or fulfilled on a certain day?
" What makes me happiest is seeing a child make progress.
I have one client that has a speech delay, so she doesn't say too much. We play a game called Zingo, which is like bingo but with pictures. Each day, I have her do her best to tell me what each picture is.
One day, she got the piece with an owl on it. All by herself she happily exclaimed, "owl!" it was one of the best moments of my career.
Seeing a child learn and grow makes every hard day fade into the distance."
Any advice on those who plan to pursue a career as a Registered Behavioral Therapist? 
"Take every bad day with a grain of salt and forgive.
One of the hardest parts of my job is to turn around after a tantrum where you were hit and kicked and suddenly the child starts playing again, but you have to. He doesn't mean to act out, they simply don't know another way to express their anger or frustration.
It's my job to teach them those skills, so with every tantrum, I know there is still work to be done.

I would also say, don't give up. Things can get difficult at times and you will have really bad days, but always hold onto the good days, the days when you've helped change a life for the better. There's no better feeling than that."
How do you de-stress after a difficult day?
" I have a lot of different things that I like to do.
I often come home and play with my cat and dog and watch some TV. On the days when I have a bit more energy, I love to build Lego (playing is great for the mind! ) .
On weekends, I try to get out of the house as much as possible and move around as much as I can."
Please share how you have made a difference in a special child's life.
" I mentioned before about my client saying "owl" on her own for the first time, but something a bit more special was when she was first able to get my attention by speaking. It is a bit difficult for her to say my full name, so we decided that she would just call me T.
For the first few months she didn't really show an interest getting my attention by calling my name, but the other day, as soon as I got out of my car she said, as clear as day, "Look! T is here!" I wanted to cry, I was so happy.
For the rest of the session, anytime she wanted my attention she said, "T look!" I had been working for weeks to get her to use people's names to get their attention and on that day it finally stuck.
She was using my name and her sister's name, and she was also getting her mom's attention by saying "Mom look."
Seeing the behavioral and verbal progress was just incredible. "
What is the best lesson that you learned from a special child/children.
" I have learned to be more relaxed and to forgive more easily.
Things don't always go our way and while my kids do struggle with that and sometimes throw tantrums, they often bounce back and keep going.
I have also seen how quickly they are to forgive me when I don't allow them to do something that they want. I can't always give them what they want, when they want it, which can make them very upset, but a few minutes later, it's like nothing happened.
They do a very good job of letting go and moving on, which is something we all need to be better at.
There's no sense in holding onto things we can't change.
Let go, move on, and keep being happy. "
Did I miss anything? Do you have something more important to share ?
" People always praise me and tell me what an angel I am for working with these kids. I don't see it that way. I don't think I'm special for doing what I do.
I do what I do because I love the kids and I love seeing them progress.
Not everyone can do what I do, but the same goes for any job. I'm not built for an office job. I couldn't do it. I admire those people.
What I do is necessary, but I don't think I'm any sort of special for doing it.
The kids are the ones to be admired. They're the ones doing the hard work. "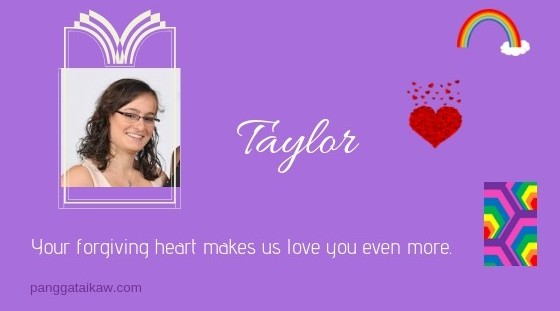 Your Child Needs A Behavioral Therapist!
WOW! What a very inspiring story of a very dedicated behavioral therapist. I can truly feel how Taylor loves her job and her kids. Her patience and forgiving nature is something so remarkable. She is like a mom and a teacher in a package.
I hope you parents out there start to seek out behavior therapy for your child with autism. Services like these that Taylor offers would be truly beneficial for your kid.
Originally published: November 6, 2018                         Updated: June 22, 2020     
Is your special needs child being taken cared of by a behavioral therapist? How is he coping? If not, do you consider looking for someone to help your child develop better skills to make his life as well as yours, easier?
Join me and Taylor at Wealthy Affiliate, where you will have trainings to start your online business for free!  Click the image and see for yourself what it has to offer.