I'm way beyond ecstatic to share with all of you the latest updates on our project: the mini-therapy area or the indoor play area for kids with special needs who are enrolled in the Special Education program ( RECS-SPED ) at the Romblon East Central School  in Romblon, Philippines.
This mini-therapy area is dedicated only to these kids. It is at the back of their resource room and only these kids will have access to it, plus their teachers and maybe the parents or caregivers.
We started from a dream and a vacant lot!
Construction started in December 2017, almost 13 months ago.
This was how the vacant lot looked before- just an idle space waiting for something to blossom.
This post contains affiliate links. Please read the full affiliate disclosure here.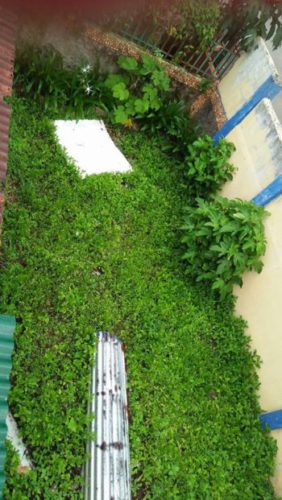 Please read here for more information on how we started the project.
Fundraising Activities
We only had big goals then, but no finances.
So, we brainstormed ideas on how we could raise funds.
Two major fundraising were done locally in Romblon, Philippines to help out with the expenses plus a much bigger and still ongoing fundraising at Go fund me, which we started during my birthday 2 years ago in October 2017.
Click the image below to view the page.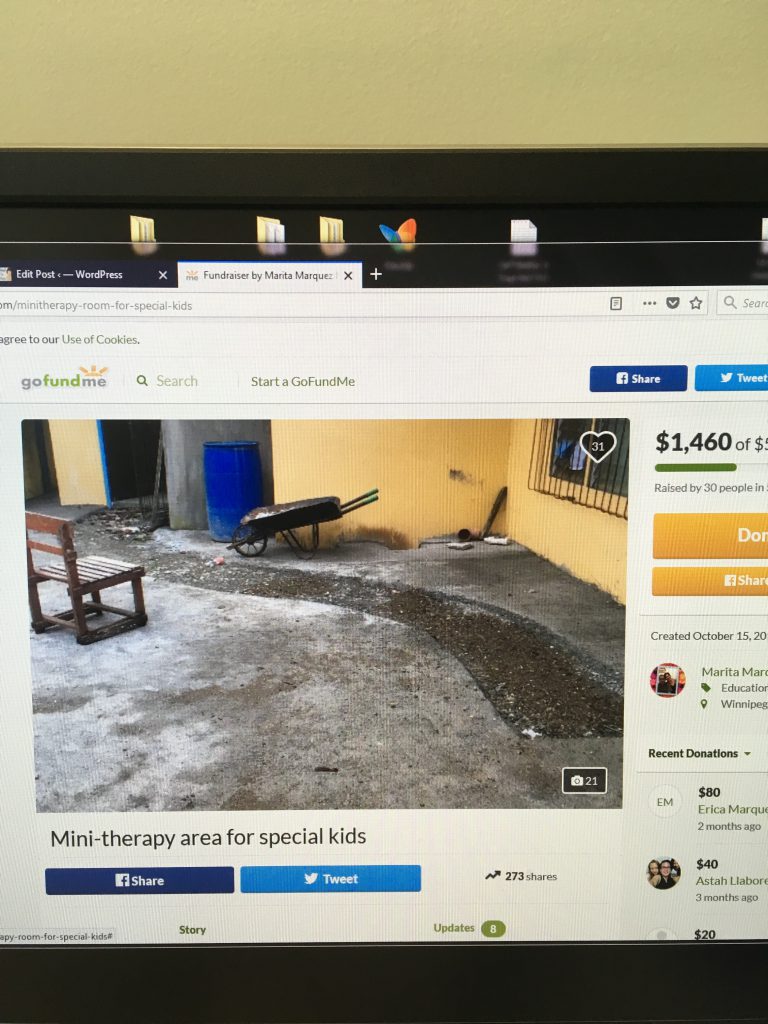 The very first local fundraising was done last year on January 2018 with the " Bingo Social," where teachers, parents and the community enjoyed playing the bingo and hoped that their cards will fill with stones with the called numbers and follow the pattern that was announced each time.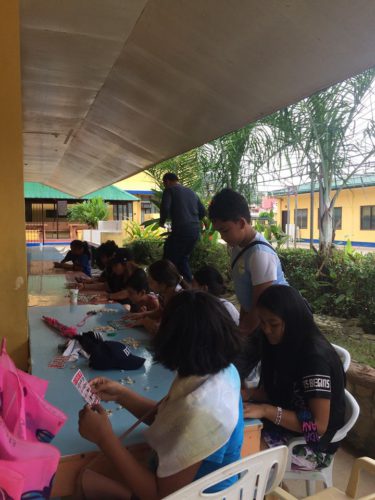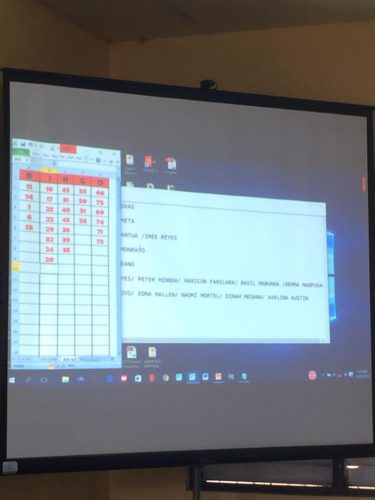 There was tremendous financial support from the townspeople including the teachers, parents, and the whole community, as well with cash donations in response to the solicitation letters that we distributed.
Our most recent fundraising was last month- the Christmas show where the special kids showcased their talents in dancing, singing, modeling and acting. We had also silent auction and door prizes for this event. Solicitation letters were sent out as well to the community, and again, with overwhelming response.
Click here to read the full post about the Christmas show.
Starting the project
Building started in December 2017 after we got substantial amount from the Go fund Me page.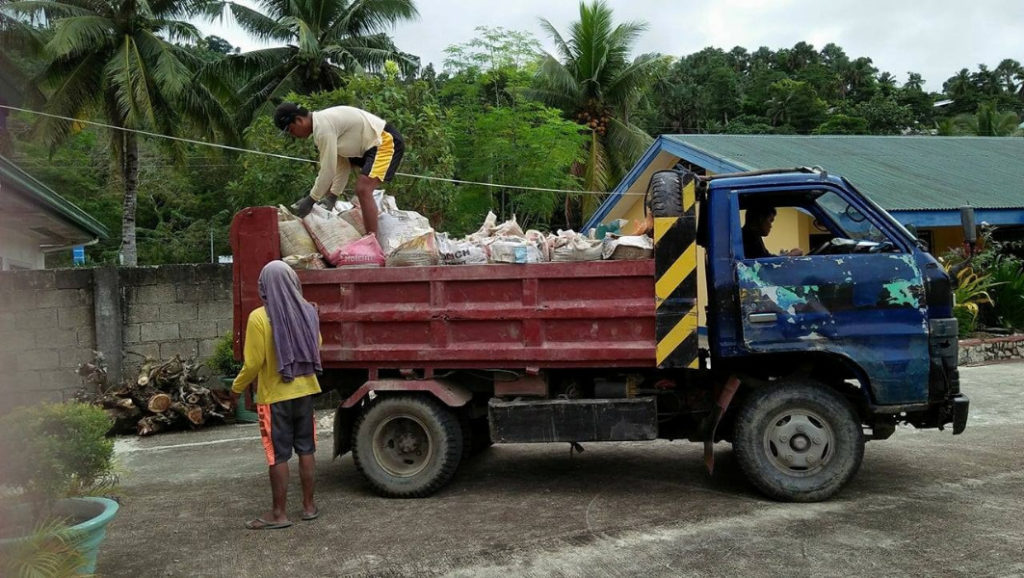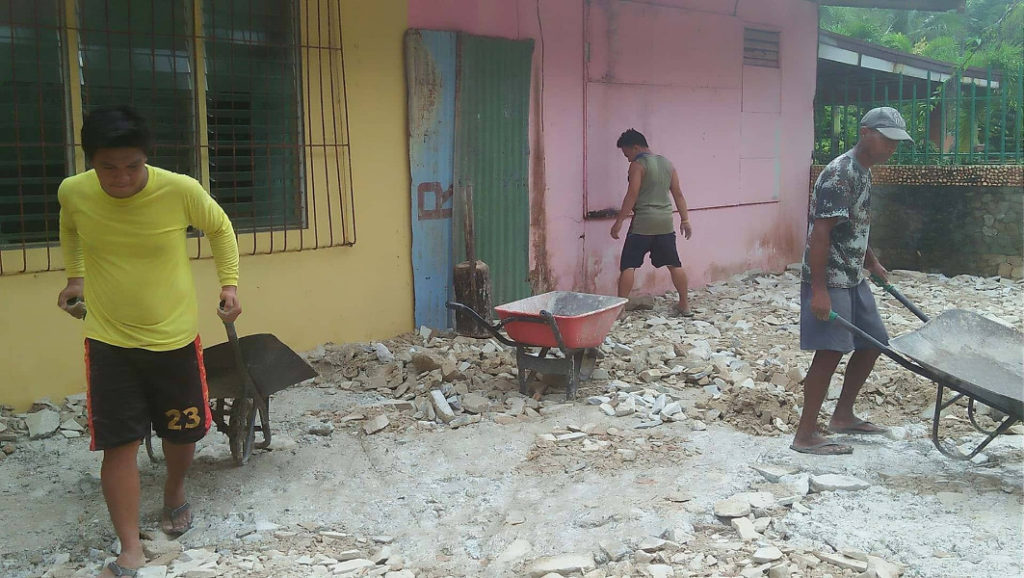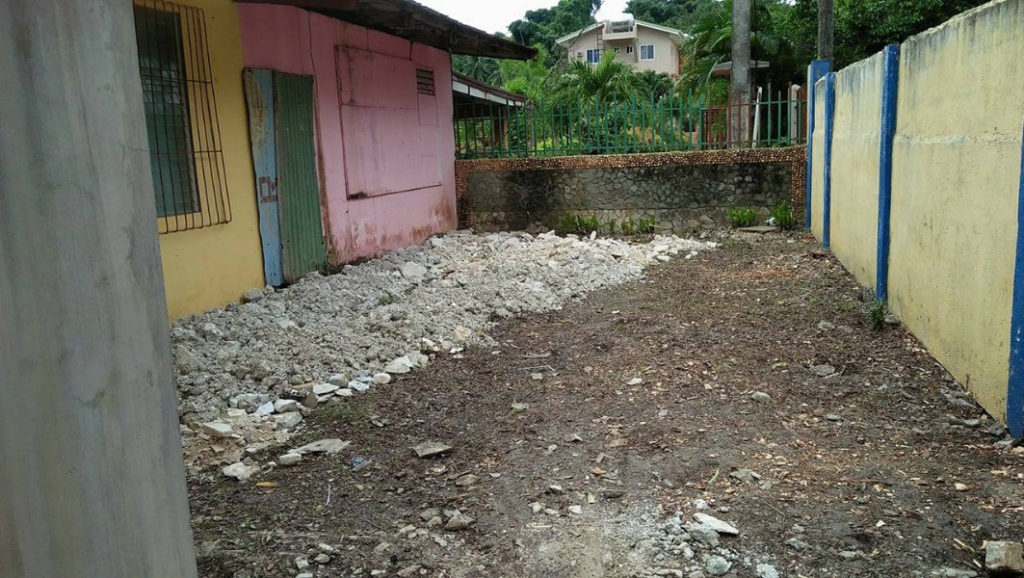 Workers prepared the vacant lot and eventually got busy constructing the flooring of the indoor play area.
We really got excited and very hopeful that finally we are living our dreams and somehow we will have something to offer our children with special needs to enhance their social and motor skills.
Indeed, if we strive to do something and don't hesitate to ask for help, nothing is impossible!
And the workers did really good in their tasks and worked fast.
All the while, the SPED teachers were there to supervise and observe the ongoing project while continuing their jobs to teach the students with their academic needs.
After a few weeks, look at what they have accomplished!
At this point of the project, we got more excited and hopeful that it will be done soon.
The flooring was done, so what's next?
The website-panggataikaw.com
Unfortunately for several months, the project stopped for lots of reasons- from the teachers being busy with school activities and seminars or conferences, to summer vacation, to not being able to find suitable and dependable workers, to name a few.
But our excitement was still there.
During this quiet time with the project, I started to build this website, panggataikaw.com, to raise more awareness that special kids are part of our community and need our love and support.
I also wanted to reach out globally for more donors.
If you are one of those with generous hearts, please donate through our Go fund Me page here.
Continuing the project
As of last month, the work was again actively ongoing.
Posts were put in place in preparation for the roofing.
Funds that we collected in the " Bingo Social " and the extra from the "Go fund Me " page were all put into use.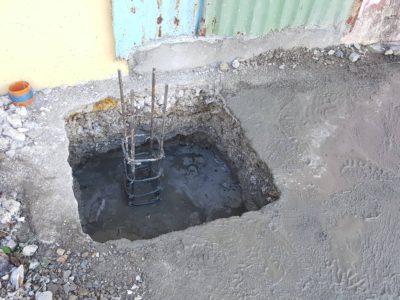 While the workers were busy at the back of the resource room, the SPED teachers were all hands preparing for the " Christmas show," the latest fundraising done last month on December 15, 2018.
The latest update
Can you imagine that in just a little more than two weeks, these roof foundation were put in place?
We are so happy that our efforts and your donations are all taking shape!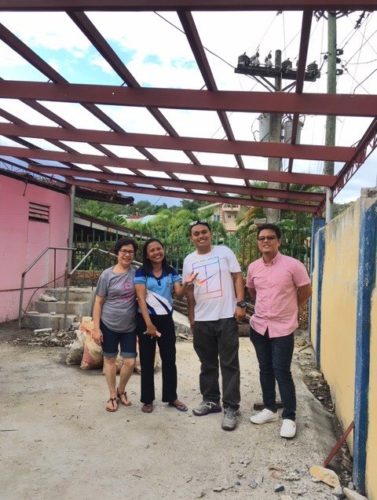 See our big smiles?
We are all excited to continue what we have started and we feel that soon, we will be seeing our special kids play and romp in this mini-playground slowly being built just for them.
Again, our big thanks to all the donors and supporters, from the local fundraising and to the Go fund Me page.
Our project looks almost done with all your help, but we still need more donations.
Please consider sharing your blessings through our Go fund Me page.
Future plans
Once we're done with the roofing, we will start improving the walls and finish the sensory path so it will look like this one:
Then we will start buying play equipment like these.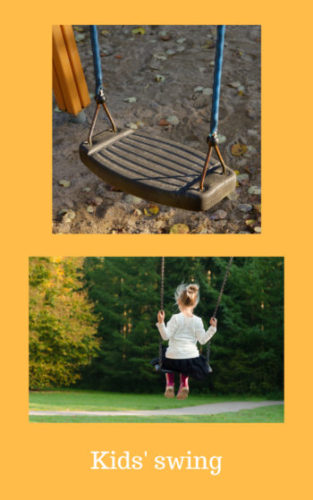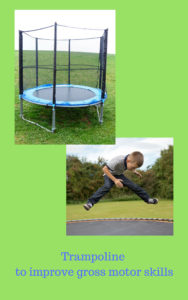 Would you believe we can now vividly hear the laughter and the squeal of the kids?
We imagine our children with Down Syndrome develop their best motor skills!
And the children with physical deformities and those struggling with social and communication skills will get to bond with their classmates and eventually show improvement in their gross motor and social skills.
And they will always look forward to being in school everyday because during recess and after school, they can play and share giggles and bouts of laughter with their friends and classmates.
We still need your support
And of course, your support is still much appreciated.
I have always felt that generosity is all around us.
We are always ready to support worthwhile endeavors.
Our hearts are always open to share our blessings.
I'm sure we have all experienced pure joy when we give.
And blessings come back a hundred fold.
If we have stable jobs, complete family, good health, happy relationships, giving to people in need is so easy to do.
It's our way of thanking GOD for all these graces-SHARING because our BLESSINGS are bountiful.
Our children with special needs at the Romblon East Central School in Romblon, Philippines say THANK YOU for pouring and sharing your blessings to them!
May your tribe increase!
Are you willing to help the special kids reach their fullest potential? Please share your blessings and support our ongoing project by clicking here.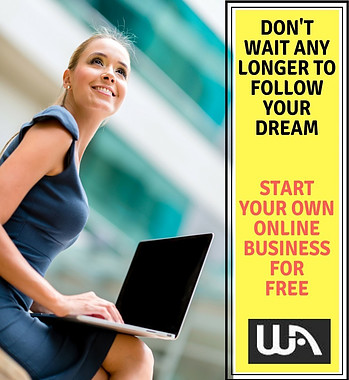 Live your dream. Start your website and  reach online success with Wealthy Affiliate. Click the image and see you inside.