Pangga ta Ikaw is excited  to share with you all  that we are in the process of building an indoor play area for the special kids at the Romblon East Central School in Romblon, Philippines.
Enhancement of  motor and social skills
Aside from nurturing the mental development of special kids in the Special Education ( SPED) program it is also important that they develop wholly as individuals, such that their mentors and caregivers need to consider their psychological needs as well as advancing their social and motor skills.
Most of the kids who start school are either shy or just not used to being with other kids, thus they are anti-social or not able to interact well with other kids or even the teachers.
Of course interaction with others is also limited due to poor communication skills. They cannot develop strong friendships with other kids in the neighborhood because they cannot express themselves well.
Growing up, their parents must have focused more on their developmental milestones, like teaching them how to walk on their own or encouraging them to learn to talk, or assisting in their eating skills, but developing social skills might have been put in the background.
Do kids with special needs know how to play?
When we see children with special needs, we might even ask ourselves. Are they able to play with other kids? Are they able to follow instructions on how to go about a certain play?
Of course, just like normal kids, they know how to enjoy ; they even giggle and laugh at the simplest things like blowing bubbles or doing peek-a-boo or catching a butterfly.
Free play would let them become adventurous and creative, as well as develop their motor skills like walking, balancing and running.
I'm happy that the SPED teachers at the Romblon East Central School ( where our project is ) are so passionate in teaching their wards on how to write their names and read the ABCs and they thought of their holistic development by planning to provide them with a mini-therapy area exclusively for them.
Planning for the project
Before we started, we only had a very small amount of money from some small fundraisings for our transportation project like selling pantry products and holding small parties at home for families and friends.
This plan of putting up a mini-therapy area for our kids with special needs is a project which is something big, quite scary at first because we didn't have enough money , so when the teachers presented their need to me, I brainstormed right away on how to raise funds.
After building the area, we plan to put up  play therapy equipments, like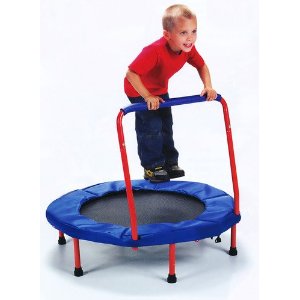 and structures like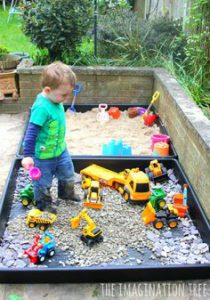 and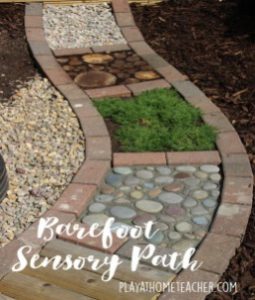 thus, we look forward to hours of laughter and giggles for the kids.  Aside from enjoyment, they will also enhance their exercise capabilities and improve their social skills as they learn to play with other kids.
Setting up the Go fund me page and starting the project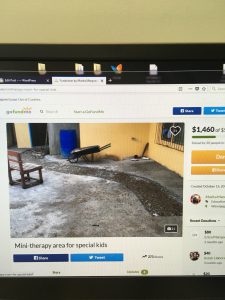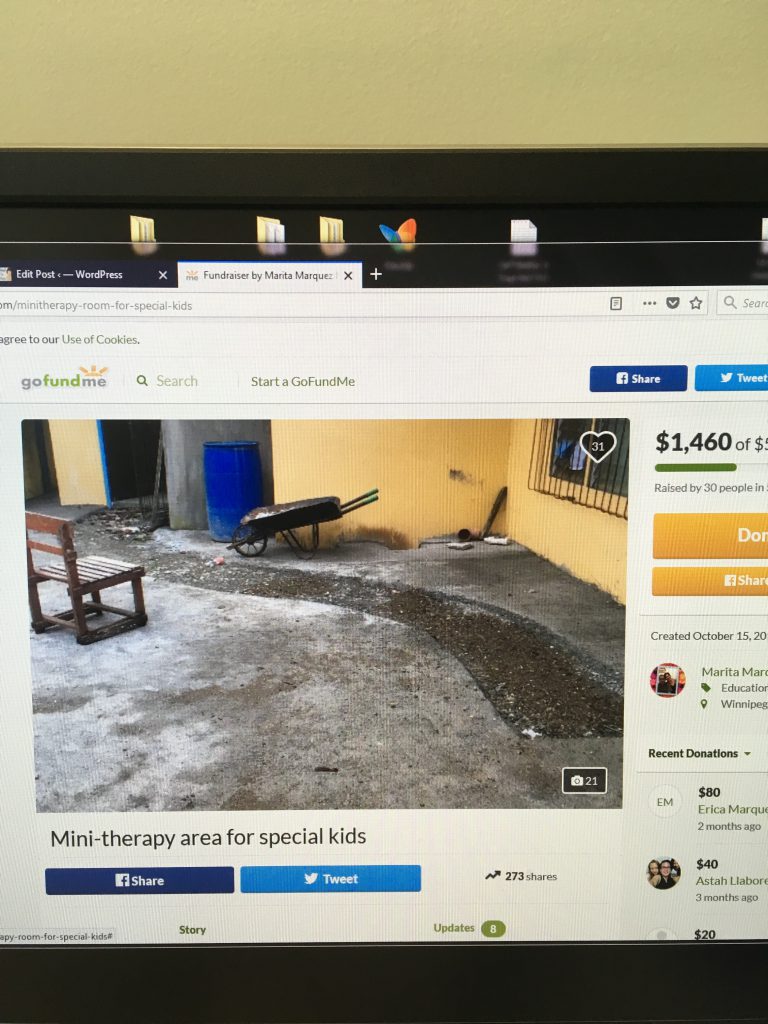 We started with a $2000.00 goal in October 2017 and thanks to some generous donors we were able to start the project two months after.
Pangga ta Ikaw is proud to say that we have started to construct an indoor play area at the back of their resource room in December 2017.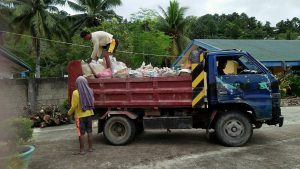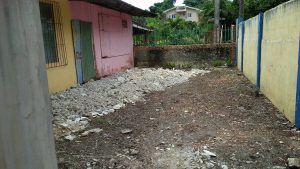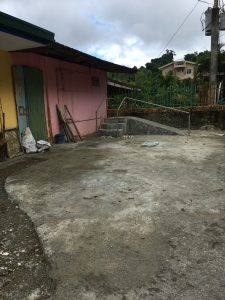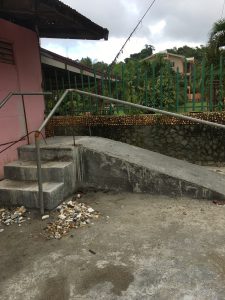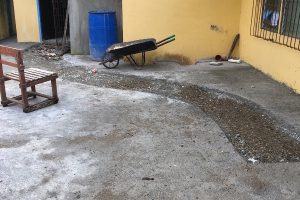 Since  the flooring  is done,  building the  roof is next in line and more money will be involved here.
So we raised our goal to $ 5000.00.
We are just close  to the $2000.00 goal this time but I believe that we will reach our ultimate target.
Please visit the Go fund me page and consider helping. We would greatly appreciate your support.
We are slowly getting close to our dream
From a vacant lot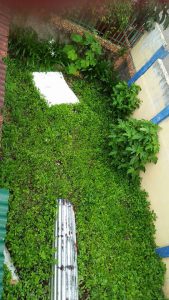 to something concrete to stand on, we hope to continue and finish the project .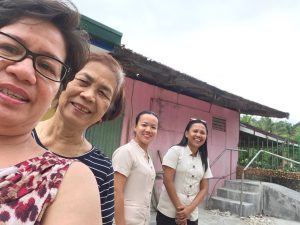 Who knows, it could take a few months to a few years.
But definitely, we will finish what we have started.
And we need your help!
We did a local fundraising in Romblon
My family went to spend the holidays in Romblon, Philippines  in December 2017. Before going, I already planned for something that the community can participate in with the objective of creating awareness of the mini-therapy area project and inspiring the parents and the whole community to support.
The BINGO SOCIAL  done on January 12, 2018  was a great success ! There were screams of joy and laughter as the games progressed. There was outpouring of support from the whole community as well.
We witnessed the willingness to help of a lot of people and we learned that if everyone chips in , something big can be achieved.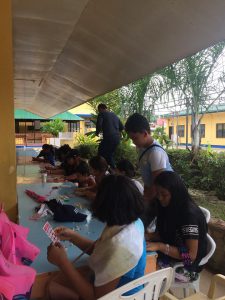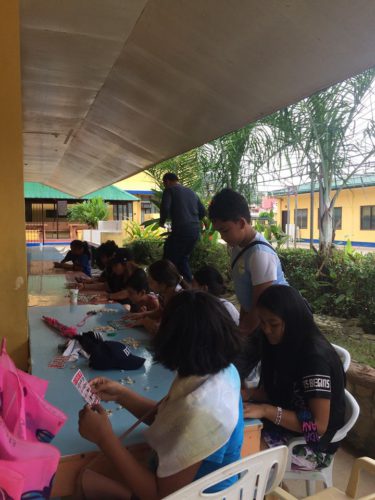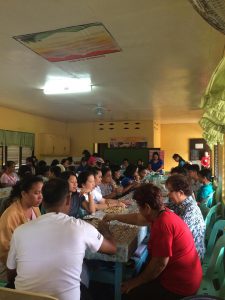 In this event, we even enjoyed the participation of the special kids in the program presented before the games and it was a joy seeing them showcase their talents in singing and dancing.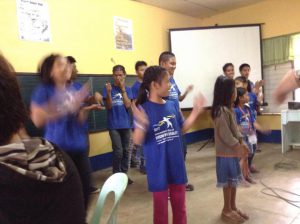 What's next?
Now that the flooring is done, with some structures underway, such as the staircase and the sensory path, we will continue with the roof in the next few months.
As of today, we don't have enough money to finish, but we believe that there are a lot of generous donors out there.
We will definitely continue what we have started to offer our special kids an area where they can be free to romp and laugh. And thus, they will develop confidence to walk and run and chase their dreams.
Help us make this vision a reality.
Kindly share your blessings to our special kids in Romblon, Philippines.
Visit our Go fund me donation page  and consider helping. We and the special kids would  be forever grateful for your support.
Do you agree that special kids need an indoor play area to develop their motor and social skills?  We would love  to hear your comments and suggestions, please post below.
I learned how to put up this website from Wealthy Affiliate. Click the image below if you want to start yours, too. You could even monetize it and earn later.