Today, I'm excited to introduce an extraordinary mom – a full time elementary school teacher for the last 13 years, who juggles her time between work and taking care of her family of 5. She says raising a child with Down syndrome, her Hailey, is a big challenge that she embraces everyday.
Emerald is happily married to Jonathan, with whom she bore three kids- 19 year old Amber, 12 year old Jozsa, and Hailey, her special child. She did not want another baby after her second, but even though her pregnancy was unplanned, when she gave birth and found out that her baby was special, her motherly instinct brought her to act as she should and showered her baby with unconditional love like no other.
Soon she learned that along with the struggles as a special needs parent, she discovered and realized that " our baby is our happy pill, " and having her in their lives brought more meaning and joy to their family.
This post contains affiliate links. Please read the full Affiliate Disclosure here.
How old were you when you had your special child and how did you know that she was special?
" I was 36 years old when I gave birth to Hailey. She was like an accident/ unplanned pregnancy, I stopped taking pills because I had heart palpitations and I got pregnant! I had mixed feelings then, I was not ready for another child.
When Hailey was born, the attending physician already suspected that she was special because of her facial features.
We confirmed that she has Down syndrome when the result of her karyotype test came out on her third month."

How did you and your family react to the news that she was special?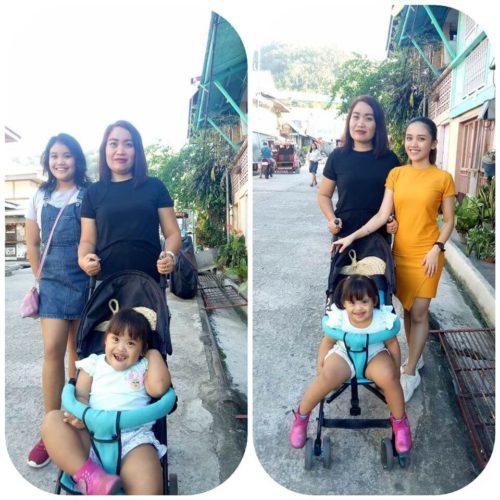 "The moment she was born, the doctor told us of her suspicion.

The rest of the day, I kept staring at her, afraid of what might happen.

My husband, who was away at that time, never learned of her condition because I was thinking it might affect his work. I waited for 3 months for him to finish his contract and that was the time when we brought Hailey to the city to confirm her condition.
Her two other sisters couldn't really tell that time that she has Down syndrome because for us, she just looked normal."

Describe your special child, including her health concerns and developmental milestones.
"

At 3 years and 9 months, Hailey is our "happy pill. "
She always has a smile for everyone plus a big hug to offer.
Generally speaking her development is late, compared to kids her age. She started walking at 1 year and 8 months. Because she has poor muscle tone, her physical activities are limited. Despite this, she enjoys dancing, sometimes even without music while looking at herself in the mirror.
She is able to run as well, but we have to guide her because she just runs in any direction without thinking of her safety.
Hailey started eating solids when she was 6 months old, and at present she has a big appetite especially for pasta dishes.
She had a hole in her heart and she had a series of 2-D echocardiograms for monitoring until it closed at 1 year of age.
Hailey also has concerns with her thyroid hormones, thus she is being seen by an endocrinologist regularly.
She talks one word sentences like " hello," and able to point to food or cry if she is hungry.

Hailey used to have frequent cough and colds when she was less than a year old, but never had any serious illnesses. "
Do you have struggles in taking care of Hailey? How do you manage?
" Being a working mom, it has always been a struggle to care for
Hailey.
We have to hire nannies, but they give me stress because they
cannot offer the same care and love that I can and believe that Hailey needs.
Being sickly when she was younger, we were scared of what might happen to Hailey.
Her developmental delays were also a big factor in our struggles.
With the strength that God gives us, we manage to care for Hailey despite the challenges. "

Is Hailey having therapies at present?
" No, Hailey has not undergone any therapy. It was always our desire to let her have therapies, but because we live in the province, with no available therapist, we're just happy how she is developing on her own.
She loves watching musical programs on the television and dances with the music.
Because I'm a teacher, I try to make her learn by letting her scribble with crayons as much as she can and read to her every day, especially with picture books. "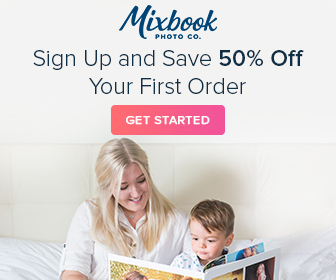 How does Hailey make you and your family happy?
" Hailey is such an angel, she offers us unending expressions of love.
She kisses us and hugs almost everyone.
Her milestones give us the biggest delight. They make us appreciate the simple things in life.

When we are feeling gloomy, just looking at her smile brings back the sunshine in our day."
Do you have any fears about her future? What do you hope that Hailey will achieve or will become someday?
" I hope and pray that her older sisters will never get tired of to care for her and provide for her needs when I and my husband are gone.
As she grows up, I just wish that we can give her learning opportunities for her to fully develop her highest potential. I plan to enroll her in the Special Education program here in our town. I'm excited for her to start school, thus as early as now, I have actually talked to the teacher already.
If she cannot finish college I hope she will be given opportunities where she can be productive and independent, thus will be happy and fulfilled of the things that she can do."
Any advice to parents especially moms on how to take care of a special child?
" My biggest advice is to give your child with special needs your never ending love. That's all they need.

Accept their incapabilities and treat them as normal, though of course caring in a special way. Surely they will give back in ways that they know.
For new moms having a child with special needs – cheer up, he's a blessing from God, a gift wrapped in a more colorful packaging."
Children with special needs are gifts from God
Parenting a special child has its shares of struggles, but if these are considered challenges that you parents can overcome, then focusing on the growth and development of your child and being joyful of his milestones is no feat at all.
Like Emerald and her family  who has embraced Hailey and her slow development, every milestone reached even though delayed deserves appreciation and only then will our special child feel that she is loved unconditionally and nobody can take that away from her.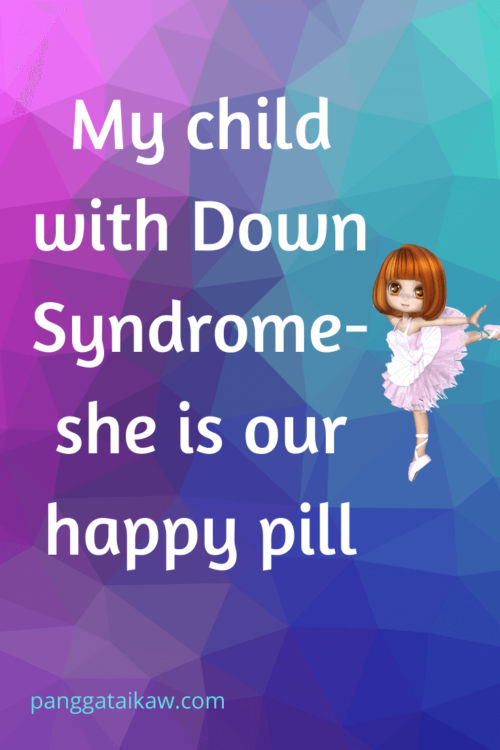 Are you a parent of a child with Down syndrome or any child with special needs? How is your experience in raising him or her? Please share your story with us.
Start your online business now!
Learn how to make a website at Wealthy Affiliate. Enroll for free and let me help you inside. Click the image below.