Delivering a baby whom you carried in your womb for nine months, more or less,  is a very satisfying and heavenly experience.
More so, if the baby is the very first of the new mom.
Even if the baby is SPECIAL.
Thereafter, only a mother can provide to her child the best care there is.
A mother's  UNCONDITIONAL LOVE….a nurturing love , which  a mom wholeheartedly  gives.
Let me introduce to you a mom who has a  special kid and is happy to share her experiences.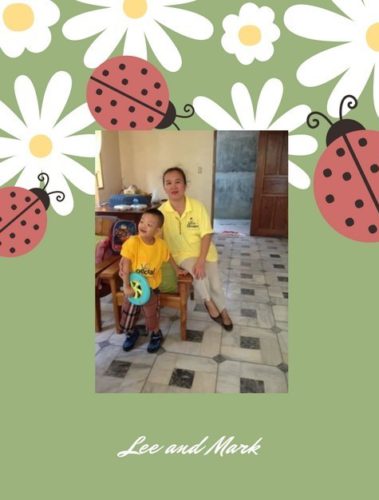 LEE is married and blessed with four kids, 3 girls and a boy.
The three young ladies  are in high school and all are doing good, all of them with honours.
Her youngest, a boy named MARK has  Down syndrome and presently enrolled in a  Special Education program.
How old were you when you had your special child and how did you know that he was special?
" I was 42 when I had Mark and I knew right away when I saw him at the delivery room that he was special based on his facial features. I had a sister who also had  Down syndrome  but she passed away a few years back and  so their features are quite familiar to me. " 
Tell me about your special  son.
" Mark has Down syndrome with  a congenital heart disease.
He is a jolly kid who loves watching motorcycle and car races and sports on television.
At  9 years old, he is  still unable to talk but communicates  in his own way, like if he wants to watch TV, he will hold your hand and bring you close to where the plug is.
He can walk on his own, but still needs full assistance in eating. He is not yet fully toilet-trained as well."
How did you and your family react to the news that he is special?
" I was initially  shocked because I had no idea when I was pregnant about having a special baby.
Then, I was depressed for awhile. I guess I was unprepared emotionally during his birth.
But in the end, I just accepted him for who he was, so did  my family."
Do you have any fears about his future?
" Yes, because Mark is special, he will be dependent on us throughout his lifetime and I don't know when we get older if we can still take care of him or if we pass away, who will be responsible for him?
I guess parents always think about the future of their kids especially if they have special needs. "
Did you have any struggles on caring for him and how did you manage?
" Taking care of him has been a challenge because he needs special attention especially since he has a congenital heart disease. Of course we also have to understand how he behaves.
I remember Mark had several episodes of convulsion with fever when he was around 4 years old and he was admitted to the hospital for several days. It was then that we realized that we could lose him and that we really love him dearly.
With the support of my family, and him getting more independent, things are becoming better and easier each day. "

Is he having therapies or attending Special Education?
" Mark is seeing a Pediatric cardiologist at least once a year and he has maintenance medicines for his heart.
For the last two years, he has been going to a Special Education program from Monday to Thursday for one and a half hours in the morning in a class of 3-4 kids. "
What advice can you give to parents especially  moms on how to take care of a special child?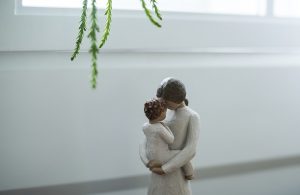 " Love your special child no matter what. Be very patient with him or her.
Provide your kid with everything that you feel he needs for him to grow up like a normal kid. "

Having a special child is indeed a blessing
These special kids maybe a challenge to take care of but usually they are the darlings in the family, they bring so much joy and  happiness everyday.
Support from the family especially the spouse and the relatives as well as the whole community is of utmost importance for our special kids to thrive and develop fully.
Watch out for more interviews with some other moms or family members with special kids.
We would love to hear from you, especially to moms out there who have children with special needs. Please share your story with us.
"We participate in the Amazon Services LLC Associates Program, which provides a means for us to earn fees by linking to Amazon.com and affiliated sites. As an Amazon associate, I earn from qualifying purchases at no added cost to you. When you buy, you are able to help in the Special Education of kids with special needs in Romblon, Philippines."
Check out these books about a mother's love. Click on the image to see the price.
Interested in making money online? Click the image to learn about Wealthy Affiliate.

" We have an advertising relationship with the stores or businesses we link in this post. We'll earn a commission when you shop through our link with no 

added cost to you. You are able to help special children, as well in Romblon, Philippines. "