In barely two months, we will be celebrating Christmas. Do you have plans already for your Christmas parties with family and friends? We sure have. As early as December 1st, we will be having our party with some friends and our families, from our home province. Of course, with parties we have to bring gifts especially for the kids who are so excited because they have wishes from Santa. I'm sure we have been thinking, " What would be the best Christmas gifts for our kids with special needs? "
Aside from all the parties and trimmings, let us not forget that we celebrate this season because it's Jesus' birthday. And what better way to celebrate His birthday but to share our blessings to our loved ones and the less fortunate.
I remember when I was a kid, I would always wait expectantly for Christmas day because this was the time when  I would go to my godparents' house, hug them  and ask their blessing, then  I would get a full plastic bag of goodies in return.
Life was simpler then and we lived in a very small town where neighbours chat with each other outside their homes and practically we knew everyone in the neighbourhood or maybe even the whole town.
My mom knew how to sew, so my sister and I would happily wear our Christmas dresses which looked alike. We proudly beamed like we were twin dolls, lol!
When I was in university, I would start buying simple gifts for my younger siblings as early as October.
We would open our gifts on Christmas day after lunch before heading to my aunt's place for the party, where the kids got more gifts. Chocolates or other treats and toys were favourites, more than clothes or money.
How about you? Have you started your Christmas shopping this year?
I have some collections already.
I did some research and compiled this list for the best Christmas gifts for kids with special needs and for sure when they get these, they will jump with joy and you will get the biggest hug ever.
Don't forget to click the images to see the price of the toys that you want to buy.
This post contains affiliate links. Please read the full affiliate disclosure here.


Here we go!
Educational toys
More than enjoying playing with toys, our kids with special needs, especially if they are non-verbal, would squeak with delight the first time that they open a toy and find it talking or emitting sounds or giving out beautiful lights.
Like this baby hammer toy that triggers light and sound when pounded.

Or this interactive toy school bus with flashing lights and sounds.
Be sure to buy also toys that are educational, so their creative minds will be enhanced, as well, communication skills will be developed.
This farm wooden puzzle will teach your child some farm animals, as well develop his fine motor skills and imagination.

The theraputty will enhance your special kids' fine motor skills and creativity.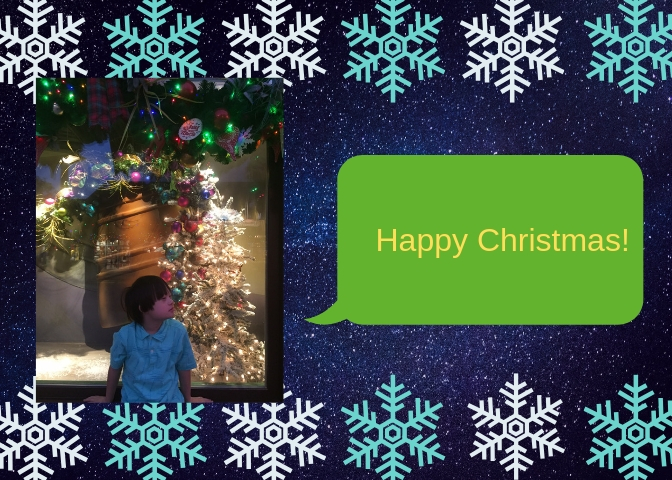 Books
I love giving books as gifts to my nephews and nieces. I believe that books are the best gifts if you want the kids to enjoy reading as they grow up.
Reading to your special child is a very good bonding time as well, next to playing with them.
Before going to sleep, when you lie side by side in bed, reading to them their favourite book will enhance their imagination, as well.
Even if they are non-verbal, I'm sure they are able to understand in their own little way what you are reading to them, especially if you make your reading more enjoyable by acting out the story, like voicing out animals' sounds for example.
First word books or alphabet books like these are very educational and be sure to buy books showing beautiful pictures, as well to catch the interest of your kid.
Story books, likewise would be one of the best gifts. Choose books that impart moral values about love of God and family. Likewise the values of respect, sharing , and empathy.
These story books will surely give delight to your little ones.
For older kids, these story books would be a hit.
Love You Forever is my most favourite kids' book. It tells  a story of a mother's love from birth to forever. It really touches a mom's heart. It's so beautiful! I will keep this book forever. I don't mind reading it again and again.
Musical instruments
It is proven that music therapy has lots of benefits for our children with special needs.
Let your special kid be jolly everyday by giving him something that he can play not only to let him enjoy but to improve his focus and communication skills.
Let music flow in your homes everyday. Even just one musical instrument that he loves and plays a lot will improve everyone's mood around the house.
If your special girl loves to sing, this karaoke set is the best gift. You will enjoy hearing the angelic voice of your daughter even though her lyrics have some funny twists.
This drum set for small kids ( 15 months up )  will enhance their motor skills and help them focus and engage.

These harmonica are so easy to play, your special child just needs to blow through it and voila, there will be beautiful music that he can create. And he will enjoy doing it again and again.
This xylophone comes with two sheets of music ( Twinkle, twinkle little star and Mary had a little lamb ) which an older kid can easily follow.


Writing and Colouring Materials
Discover the creative imagination of your special kid by giving him materials that  he can use to draw, doodle, and create something that he can be proud of.
Give him lots of crayons and coloured pencils with paper and just let your special child practice to grip the writing materials and encourage him to just draw those lines and circles and let him use all the colours for him to enjoy and develop his writing skills and creativity.

Show his works of art and put them in your fridge or the wall in his room.
Appreciate his works at all times!
For older kids who know how to properly grip crayons or coloured pencils, this colouring book is a nice gift.
These doodle pads are the right sizes for those small hands. They are also easy to bring during travel.
These large crayons with 16 colors to choose from will delight your special child and inspire him to doodle or  draw all the time.

Mommies, you will love these washable crayons because they're easy to clean up even if your kids draw on your walls. How's that?



Shoes and Clothes
What is Christmas for kids without new shoes and clothes?
They usually want to show off their beautiful outfits when they go to church or go to their godparents and grandparents asking for their presents.
Shop here for new dresses and clothes.
These girls' sandals will fit nicely on their feet and will hold on even though they have mobility issues. I bet they can't  wait for summer to use them. Might use them at home, lol!
This flashing sneaker will be a hit with your special child paired with an awesome
shirt.
These squeaky shoes for your little girl will amuse her as she walks.
Awesome shirts will make your kids' Christmas more enjoyable! Check them out. The boys' shirts  come in three colors- red, blue, and black.
Harry potter's girl's shirt in burgundy.
 
Bags and backpacks
Some beautiful bags or backpacks to bring around at doctor or therapist visits to put your special kids' toys and other essentials would be a nice gift idea as well.
Think of how the designs will give them joy.
 Your little girl will love carrying this unicorn kids' backpack anywhere she goes. It comes with a lunch bag as well, which is very useful when going out to doctor's visits or to school.
This weighted huggy bear back pack will surely give comfort to your special one, being so huggable and soft. Click the image to see the price.

Huggable toys
Toys that will calm their anxieties are those that they can hug, like this weighted teddy bear.  They will enjoy carrying this and showing to their playmates, as well.
Our Special Kids Deserve the Best Gifts for Christmas!
When we think of gifts for Christmas, the kids are always the most excited.
They would even trade chocolates or toys with money. They usually love getting presents that give them enjoyment. Opening those boxes or bags give them lots of perk!

They even wake up really early on Christmas day to start opening their presents once their parents allow them.
As parents, we are also excited shopping for them, even small items for their Christmas stockings.
Their belief that Santa Claus is there to give them presents as long as they're nice gives them more enthusiasm during the holidays.
Even our children with special needs feel the excitement, so start buying those memorable gifts for them.
Happy shopping!
Let the Christmas countdown begin !
But let us always remember that it's not those material presents but, our PRESENCE in their lives, that is the most important gift that we can give our children with special needs, not only for Christmas, but everyday.
Do you recall the time when your special kid jumped with joy when he opened a Christmas present from you?
When is your most memorable Christmas with your little one? Did you have a gift that until now is still precious to him?