Being a teacher is a gift.
Mentoring the young ones especially kids with special needs involve a lot of patience and determination.

Parents with special kids are really appreciative of the teachers' efforts in guiding and teaching their kids more so because their kids need utmost attention. And because these mentors spend a lot of time developing the kids' capabilities, they are considered their second parents.
I would like to honor a very dedicated mentor at the Romblon East Central School, where Pangga ta Ikaw helps, as she shares her journey on becoming a Special Education teacher.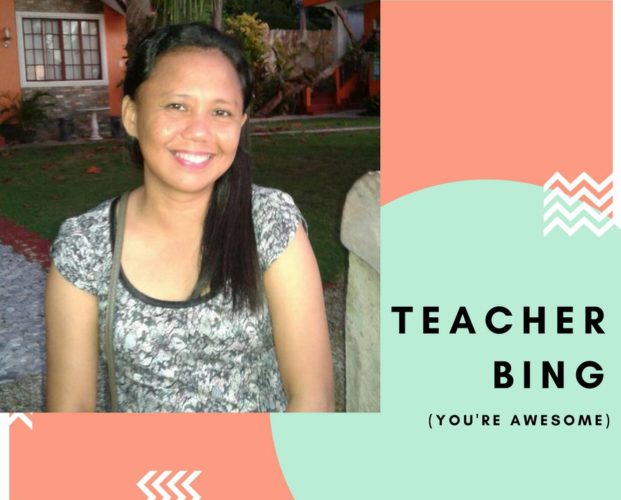 TEACHER BING has been nurturing kids' minds for twenty years. For the last 12 years, she has been a Special Education teacher handling children with various special needs like Down syndrome, hearing and intellectual disabilities, and autism spectrum disorder, to name a few.
Q: What motivated you to become a Special Education ( SPED ) teacher?
"Honestly, my being a SPED teacher is not my choice.
I was just encouraged by the then Assistant Schools Division Superintendent, Mrs. Susan F. Malihan, but then when I came to the field I realized that probably this is my mission in life."
Q: What is your typical day like?
"Compared with teaching regular children, I would say that handling children with special needs is very challenging and takes a lot of patience and commitment in my part to be able to help them enjoy my lessons and end their day with learning."
Q: Do you have any struggles or big challenges on being a SPED teacher?
"Yes, a lot, especially in behavior modification which needs the involvement and collaboration of parents which usually is a big challenge for them.
Most parents do not give follow up lessons to their children at home and much worse is that they expect a lot from us and even think that their kids will be cured from their disabilities even though we tell them from the start that we are not doctors who could cure them, what we could only do is help them overcome their disability.
When the kids learn to read and write, they expect us to mainstream their children in the regular class right away.
Likewise, parents of children with severe disabilities expect that their kids will be mainstreamed to the regular class soonest but we can't do that because we rely on their learning pace. We have to wait for them to learn and we can't force them to learn just like kids in the regular class.
Mainstreaming– Some regular teachers are not open or positive to us mainstreaming our kids. They neglect our children, but of course it is already difficult for them to handle 30 – 40 pupils and here comes another special child, who is equivalent to 10 regular children, to teach and help. It is an additional burden in their part.
Bullying – Our children are oftentimes bullied by the normal kids when mainstreamed in the regular class.
Parents – Some parents are in denial and could not accept the condition of their children and they always resist when there are programs or activities required for their children.
Monetary Benefits that SPED children receive – Parents enroll their children in SPED just because of the incentives that they get from the government. From the month of June to September, we get a good attendance of the kids, but from August onward after they get their allowances in July, absenteeism becomes a norm for some children."
Q: How do you handle a very difficult child?
" I always start with behavior modification. We cannot affect learning if these children are not focused and are manifesting negative behavior.
I reach out and emphasize the cooperation of parents. There are behavior modification techniques that we employ but these techniques will only be effective with the strong collaboration of the parents who should follow – up at home.
We also use rewards and punishments but for me I always focus on the rewards. But not monetary, I often use tokens that gradually fade out as soon as they are conditioned with the very good stamp on their hands. "
Q: Do you involve the parents in teaching their kids?
" Collaboration of the parents is very important especially in behavior modification. There should be follow-ups at home and teachers' and parents' discipline should be consistent both in school and at home.
It's really hard for me to teach discipline but when the kids get home, the parents tend to compromise , especially the mothers who pity their children. I do understand though that when their kids have tantrums, they usually give up. So when the kids go back to school,  I have to repeat the lessons all over again.
And some parents are  indifferent that they tend to just leave the teaching to us.
Sometimes, our pupils come to school without pencil, notebook and even snacks.
What  frustrates me the most is when I give homework and when the kid comes to school and has nothing to show that he did it, and of course, I know that the parent did not follow up their kid. Sometimes they even lose their assignment portfolio and when I ask where it is, they would answer, " I don't know," or " I lost it."
Q: How do you feel at the end of a school day?
" Of course, I feel fulfilled and happy when my pupils accomplish something.
But I get discouraged and feel unproductive and exhausted if they don't get my lessons and especially if parents don't cooperate and despite my efforts of getting through the challenges of the day, I don't feel appreciated at all. "
Q: Any advise/s on those who plan to pursue a career as a SPED teacher?
" Teaching SPED classes is a very challenging task and they need to realize that these children have special needs to start with. They should not be taken lightly. 
Like normal kids, they have dreams and want to become productive and useful in the community.
We should always remember that we could make or break these kids.
So, if they want to be a SPED teacher with meager salary, they should think twice."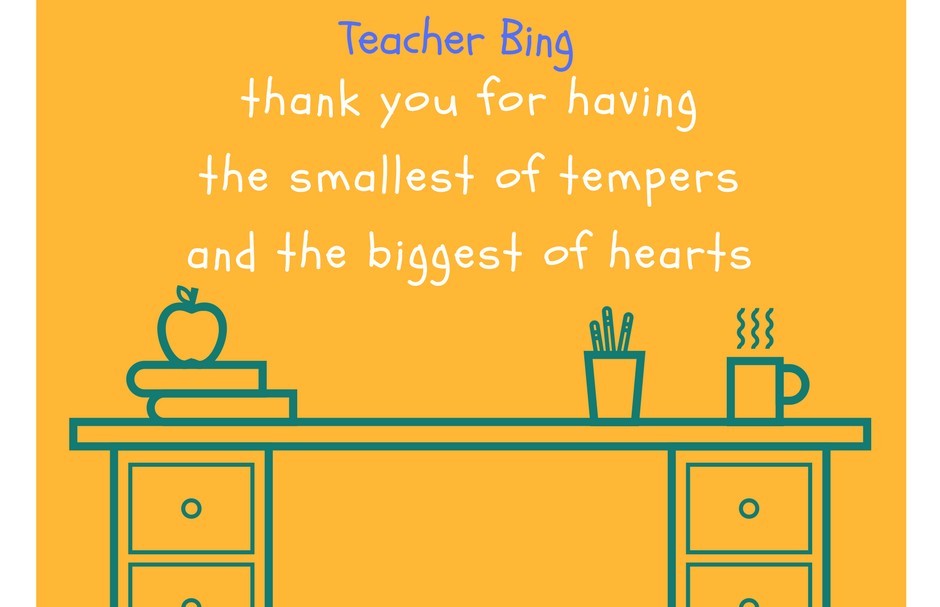 There you go, being a Special Education teacher is no big joke.
It involves a lot of patience, dedication and commitment.
Parents truly are so grateful that these Special Education teachers keep their sanity in dealing with their kids with special needs.
Hey parents, would you like to show appreciation to your child's teacher with a gift certificate? Click on the image above.
"We participate in the Amazon Services LLC Associates Program, which provides a means for us to earn fees by linking to Amazon.com and affiliated sites. As an Amazon associate, I earn from qualifying purchases at no added cost to you. When you buy, you are able to help in the Special Education of kids with special needs in Romblon, Philippines."



If you have a child with special needs and he has an awesome teacher, please share your story with us. We would love to hear how your kid enjoys being in school.
Planning on putting up a website to earn extra money?
Look no further. Wealthy Affiliate can help you.